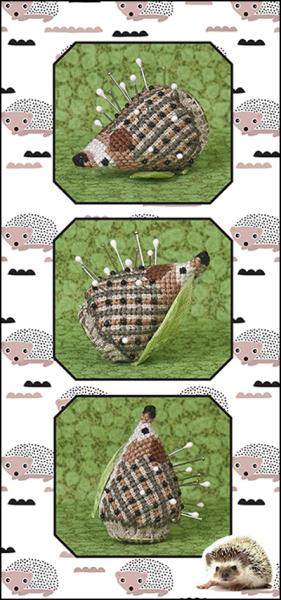 © 2016, Just Nan, Inc., by Nan Caldera • All Rights Reserved
Little Hedgie
JNLELH



Click Shop to see all ornaments!
Kit Contents:
Color Cover
Graph & Instructions
Finishing Instructions
Just Nan Ant. Brass Button
Black Beads
White Tipped Applique Pins
Grean Leaf

Fabric:
32 Ct Zweigart Raw Belfast Linen
Fibers:
DMC 310, 646, 648, 801, 3787, 3862, 3863, 3865
Design Area:
29 X 57W
2" X 3½" • 12.1cm X 5.1cm on 32 Count
Materials Needed:
Polyfill or cotton balls to stuff the hedgehog
Straight Pins

Little Hedgie is a Limited Edition.
Extra materials - beads, button, felt, or banner are not available
.